SG-3 Yanni vom Adelhertz,
KKL 1-a, SchH 1
Sire: V (BSZS, NASS) Okar vom Farbenspiel, SchH3, IP3, KKL 1-a life

Dam: V (BSZS, NASS) Walli von Alaska, SchH2, KKL 1-a life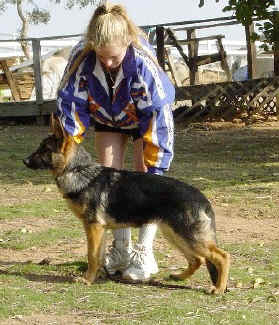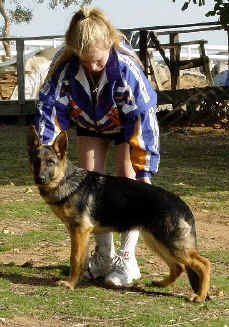 Yanni at about 5 months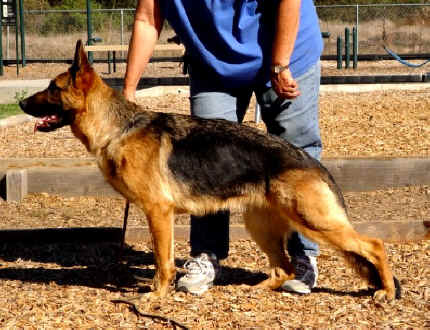 Yanni all grown up!

Yanni received her SG 3 at 13 months of age at the GSDCA-WDA Southwest Regional Conformation Show!

She has great drives and a willingness to learn as well a great structure and movement !!


Click here for pedigree.
Hit the Back Arrow to return here!



Home Page

Table of Contents Page

All about Us

Our Dogs!

Adults for sale or Placement

Action Videos


Litter Announcements

Puppy Power


Thinking About Buying A Puppy?

In Remembrance-Gone But Never Forgotten

Schutzhund Information


Famous dogs of the Past and Present

Favorite Places

Banner Links

Awards Page